NYC New Developments
Manhattan New Construction | Manhattan New Conversions | Resales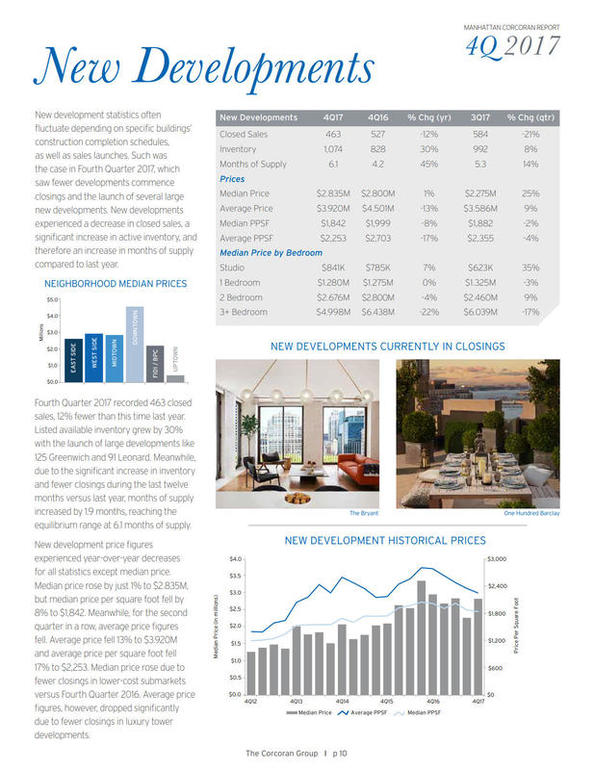 New building construction throughout Manhattan is changing the face of neighborhoods and the skyline.

From brownstone condo conversions in Harlem to green technology in residential towers in Battery Park City, Upper East and Upper West sides of Manhattan to new West Chelsea condos with High Line views to glass towers in Tribeca to a new neighborhood of luxury towers at Riverside South on Riverside Boulevard Manhattan developers are constructing exciting new space age post- modern designed buildings throughout Manhattan.

732 West End Avenue


732 West End Avenue

Unique, luxurious, and historic, 732

West End Avenue

is one of the Upper West Side's most sought after new addresses.

Each of the fourteen residences are accessed by the building's privately keyed elevator which opens on a full floor home with Hudson river and city views many with terraces and balconies.

​New Developments Now Selling

Contact me

to schedule showings.

---

The Apthorp Apartments


The Apthorp Apartments
390 West End Avenue | 2207 Broadway

The Apthorp

is one of Manhattan's most dramatic and most frequently photographed buildings. The elegant full-block apartment complex built by the Astor family for the New York elite has converting its 163 apartments to condominiums.

---
All real estate brokers and agents in New York are required by law to provide written disclosure of who they represent. In New York buyers have the right to their own representation. On-site sales agents at new developments represent the interests of the seller "sponsor" developer, not the buyer.
As Manhattan real estate continues to become more transparent, more buyers will benefit from working with a buyer's agent. A buyer's agent has without limitation, the following fiduciary duties to the buyer: reasonable care, undivided loyalty, confidentiality, full disclosure, obedience and duty to account. A buyer's agent does not represent the interest of the seller. A buyer's agent will provide comparative pricing information, prepare and negotiate offers including price and terms, and manage the transaction through to closing.

There is no charge/fee to have an experienced buyer's agent represent your interests when purchasing in a new development.

If you're interested in purchasing or leasing in a new development or new conversion in Manhattan, or would like more information and updates on current and future new residential developments please contact me or submit the form below.

Manhattan New Development Buyer Form